How to invite multiple applicants to apply to a job?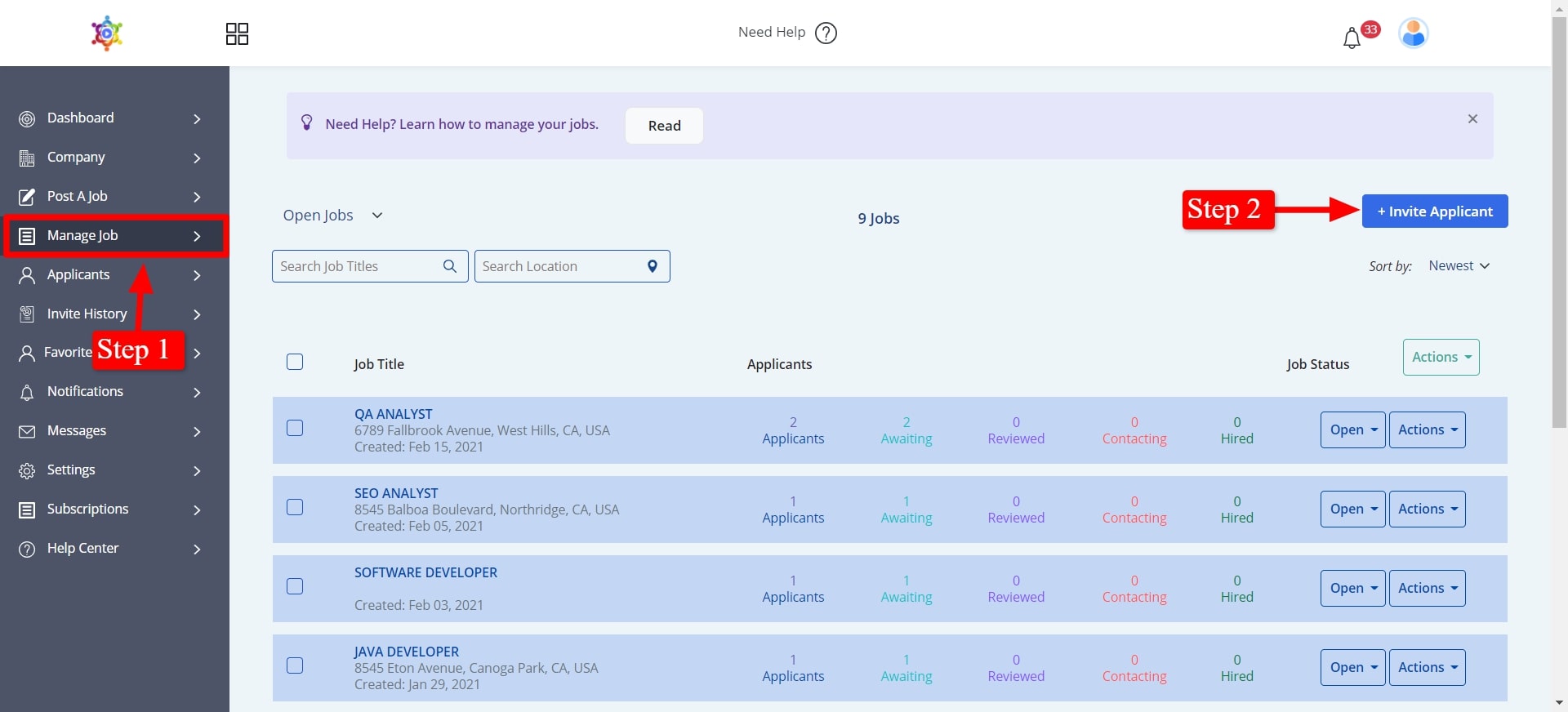 Step 1. Click on "Manage Job" in the left navigation panel.
Step 2. Click on "Invite Applicant" button.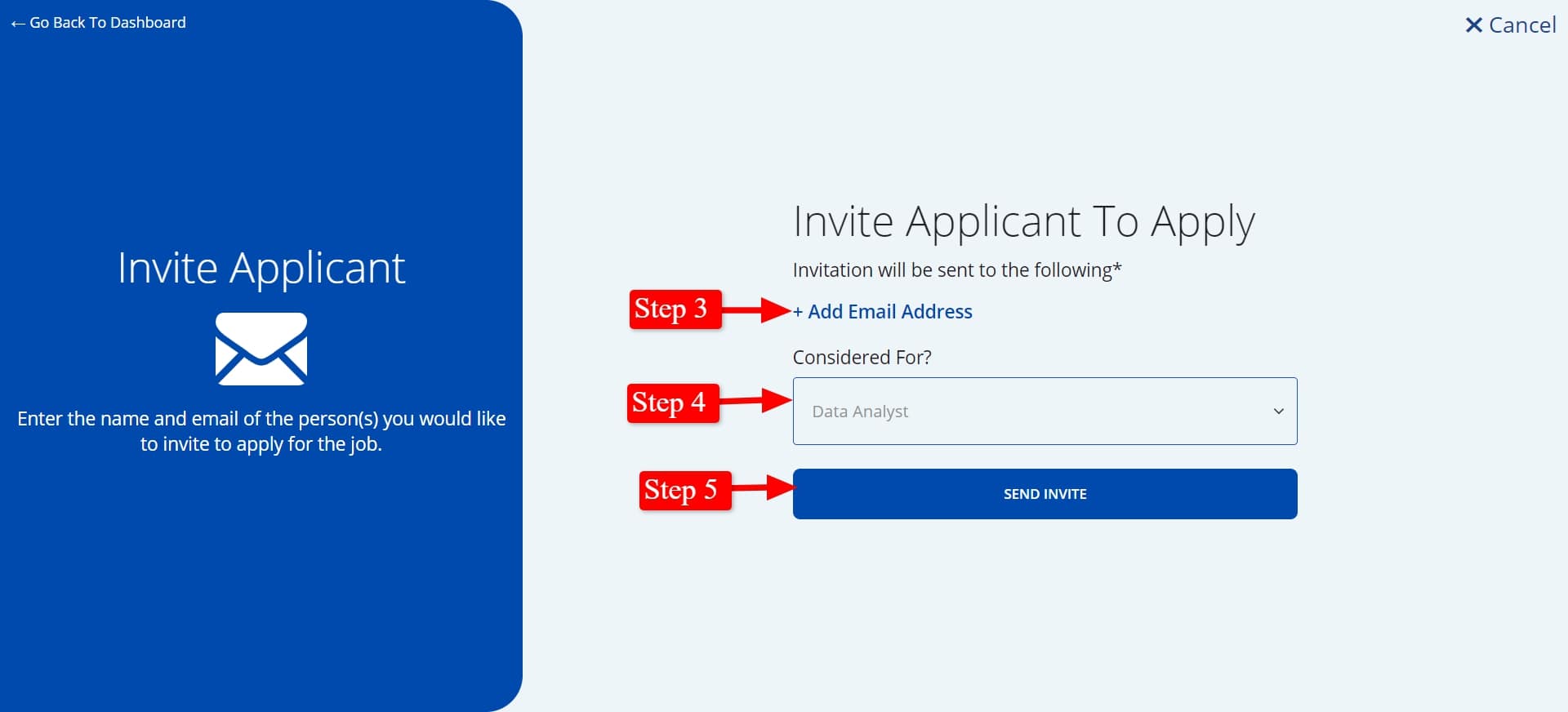 Step 3. Click +Add Email Address.
Step 4. Click into the "Considered For" field box to select the job you are considering the applicant for.
Step 5. Click on "Send Invite" button.