How to update my company profile?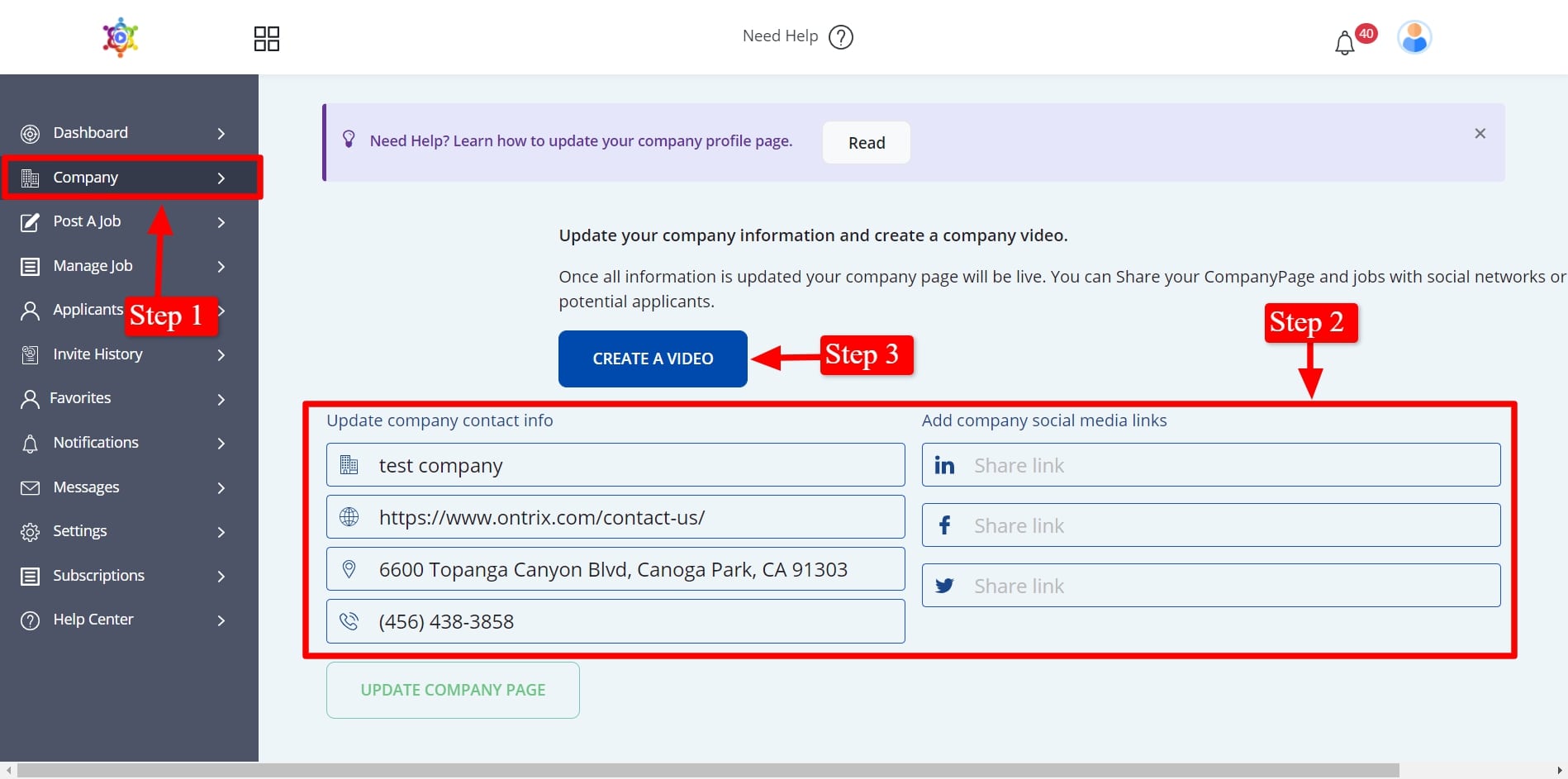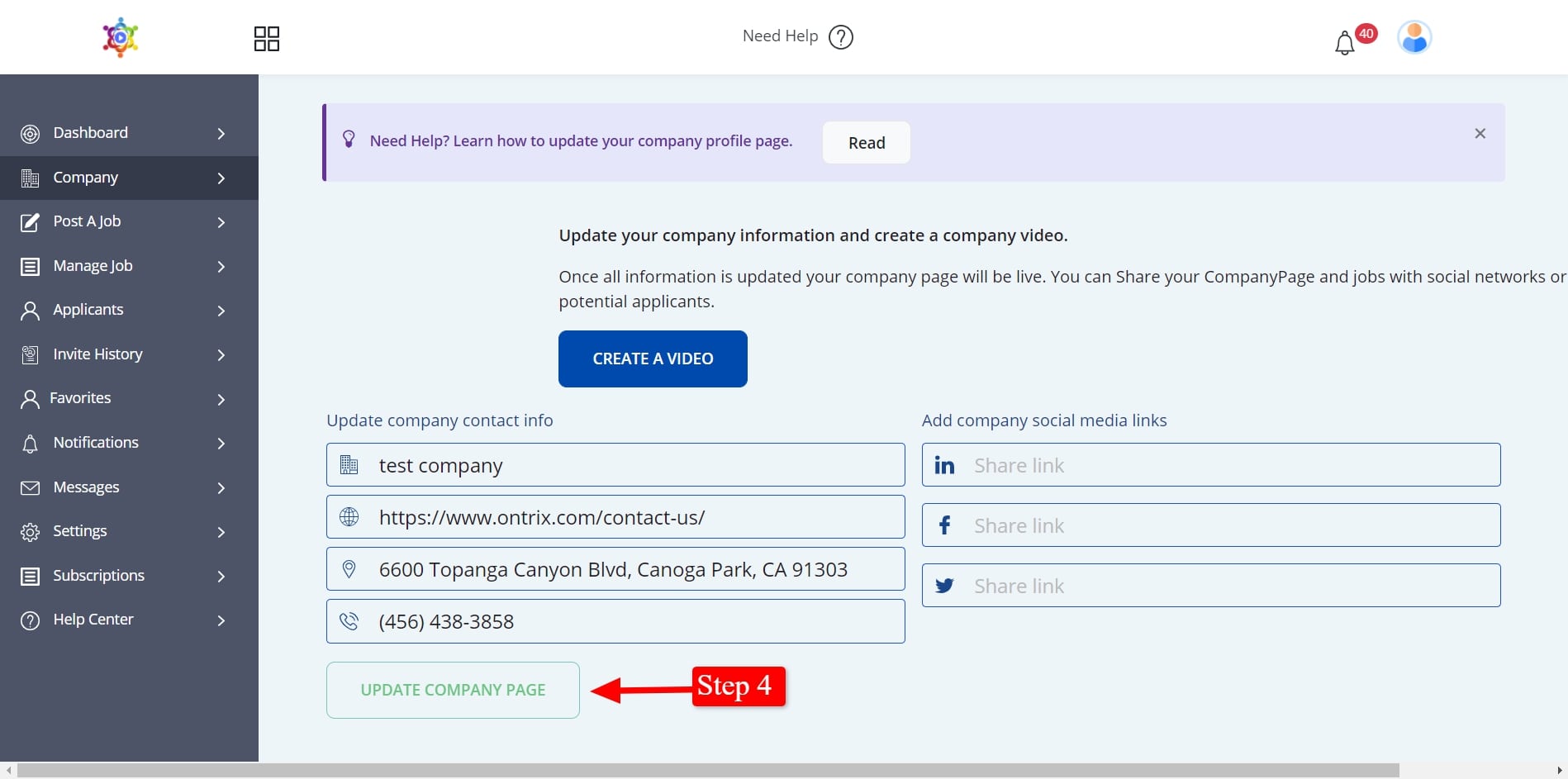 Step 1. Click on "Company" in the left navigation panel.
Step 2: Fill in or change any "company contact info" or "company social media links".
Step 3: Create your company video
Click on "Company Profile"in the left navigation panel in your dashboard
Click on "+Create New Video" text
SelectUpload Video OR Record Video

If you already have a recorded video that you would like to use then go ahead and click on Upload Video.
If you do not have a video, you can create one right here by simply clicking on "Record Video" ( Make sure your device has access to the camera and microphone) Once you click on "Record Video" you should be able to see yourself on the screen

Click on "Start Recording( wait for countdown)

Step 4: After you are done Click "Finish Recording"

Step 5: Click on "Retake' if you are not happy or can click "Finalize" if you are happy.

Nameyour video
Select thumbnail
Click Save
Step 6: Click the "UPDATE COMPANY PAGE" button once you are done updating.