How To Apply to a job?
There are 2 ways you can apply for a job.
First Way
An employer sends you an email invitation to apply for a job via Vimage Builder. The email will look similar to this: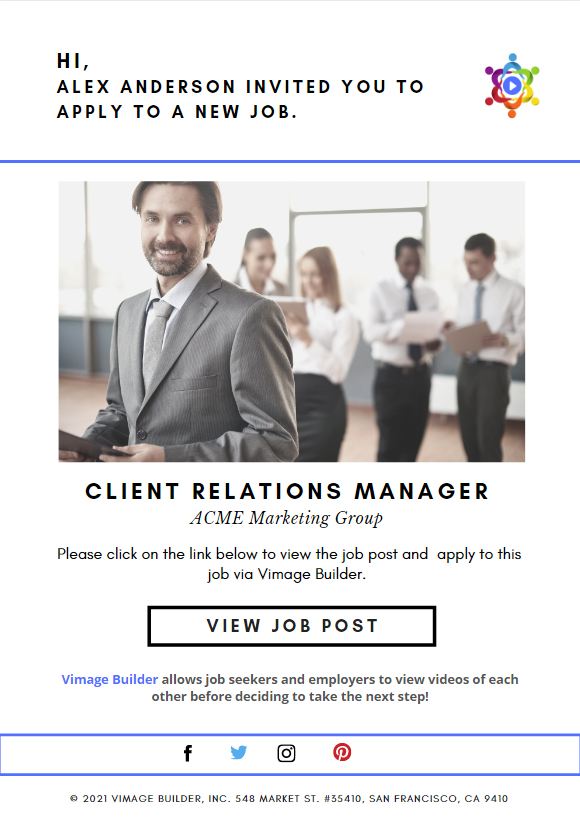 Click on the "VIEW JOB POST" button
Click the "APPLY NOW" button to apply to the job.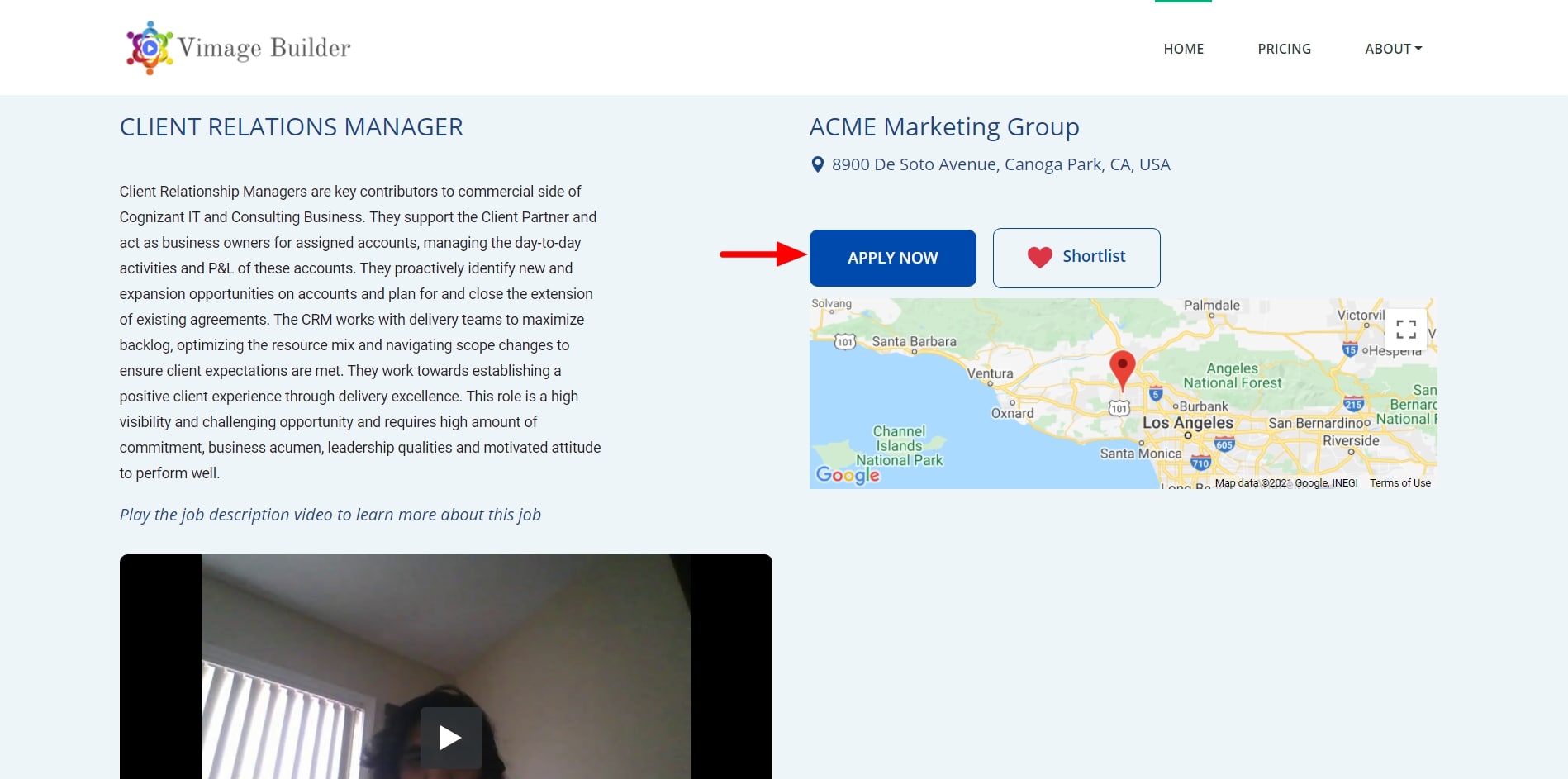 Second Way
You invite an employer to view you video resume A video resume is a tool that you can take advantage of to help you land your dream job. It's more than just transforming your paper resume into a visual format. It's a way for you to showcase your personality, create a great first impression, and highlight your talent and skills.
After you create a video resume you can invite potential employers to view your video resume.
Inviting an employer is simple.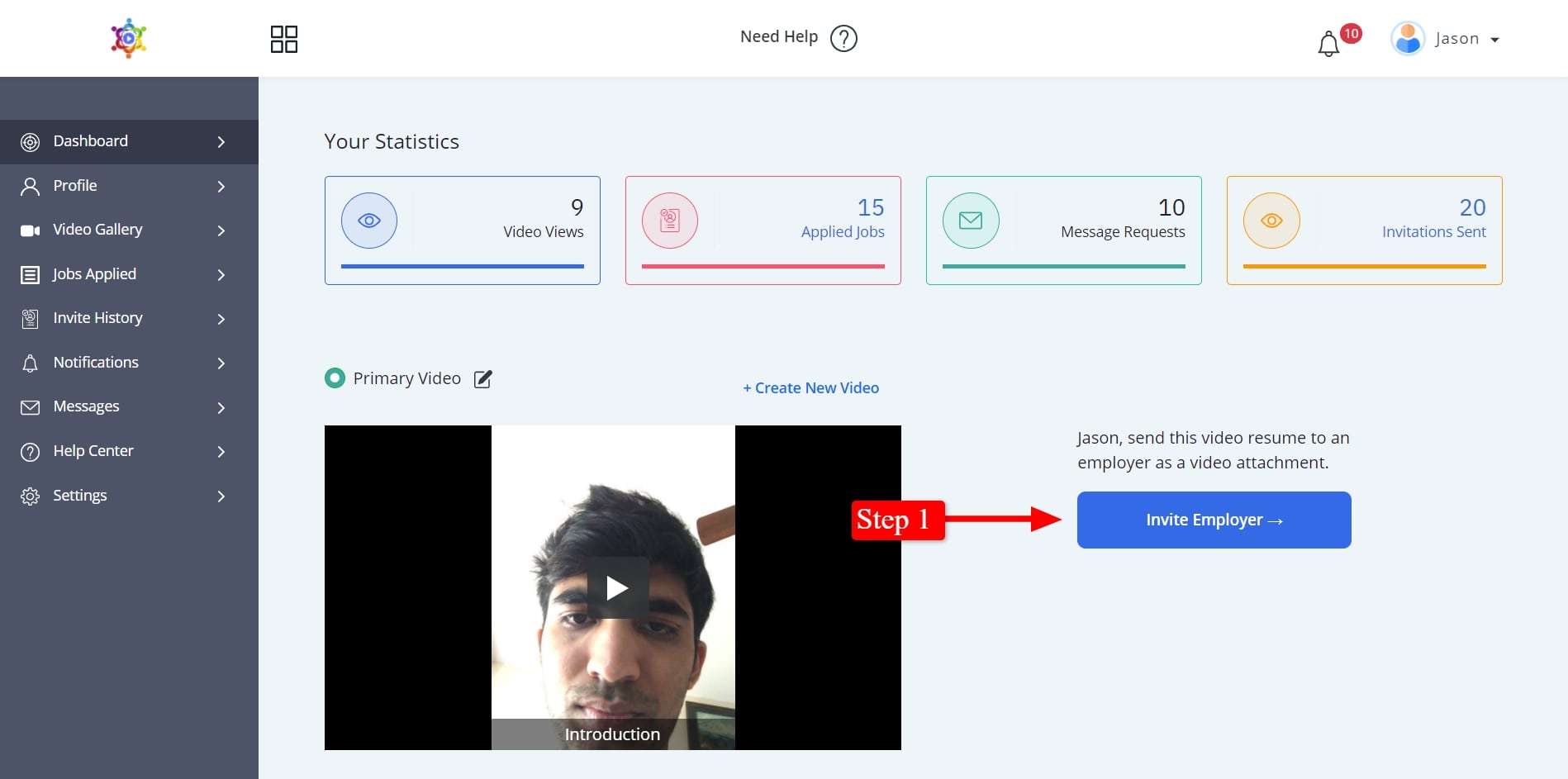 In main dashboard next to your video resumeclick on the blue button that says "Invite Employer"
Enter the email address of the employer
Edit the email body text if you want to add or remove something
Select the video resume you want to attach with the email
If you have uploaded a textual resume you have the option to attach it to the email
You can include references if you have any
Click on the "SEND INVITE" button
The employer will receive an email with your video resume attached.