How to invite multiple employers to view my video resume?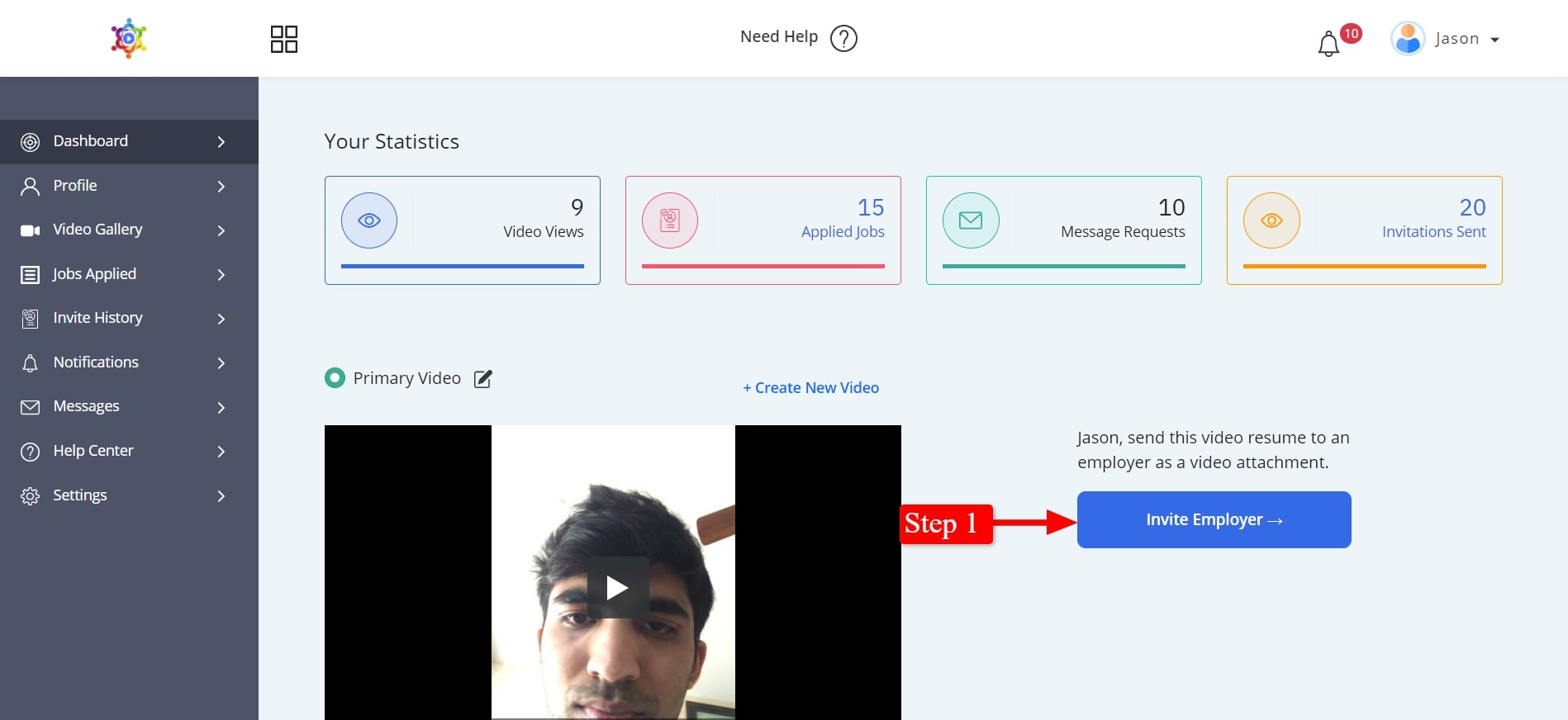 Step 1: Click on "Invite Employer" button In the center of the dashboard.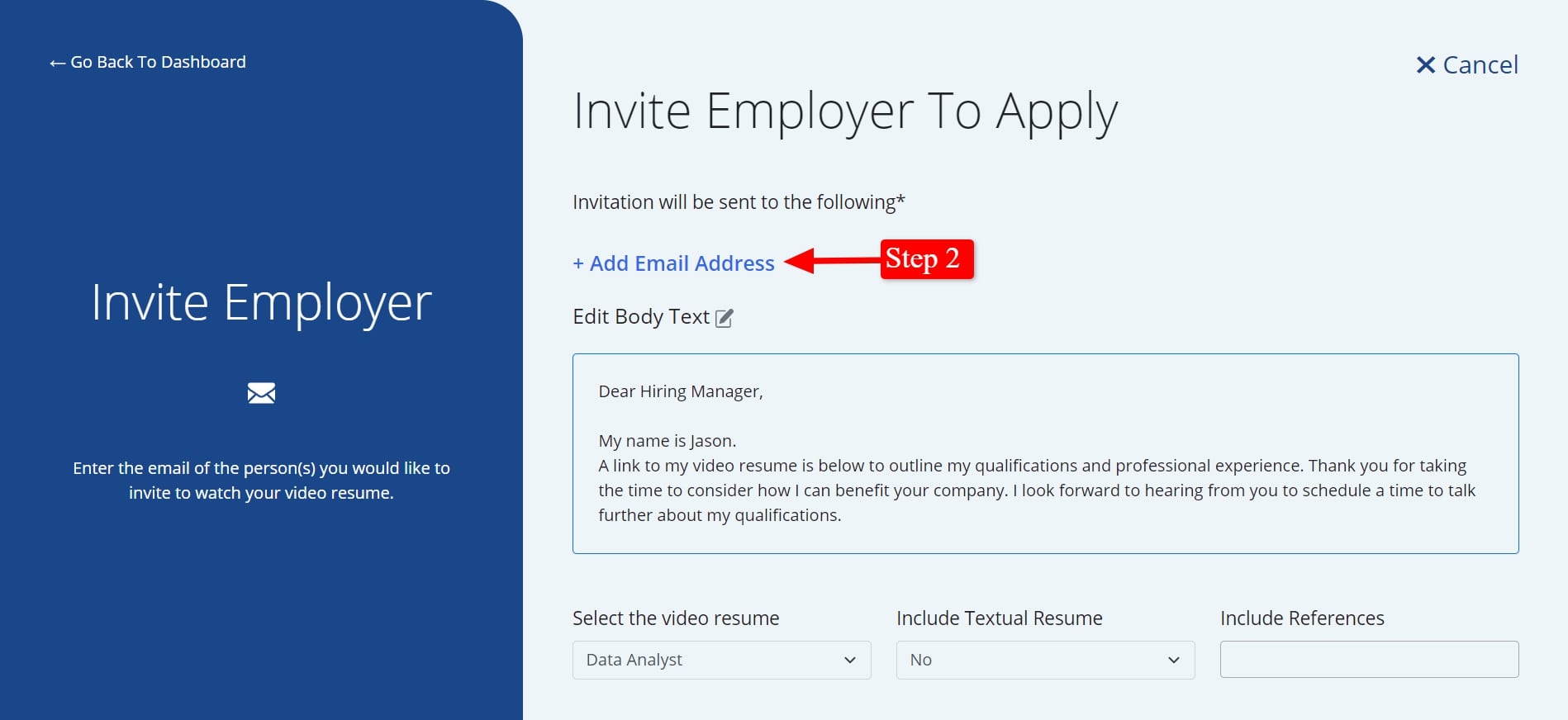 Step 2: Click +Add Email Address
Step 3: Click into the "Select the video resume"field box to select the video resume you want to invite the employers to watch.
Step 4: Click on "Send Invite" button