How to view Notifications?
Notifications are updates about activity on Vimage Builder. The type of notifications you may receive depend on actions related to your account.
Red Alert Notifications Bubble
These notifications appear above the bell icon. When you have a new notification, a red bubble will appear with the list of notifications you've received. Click on the bell icon and then select/click on the notification to view more details.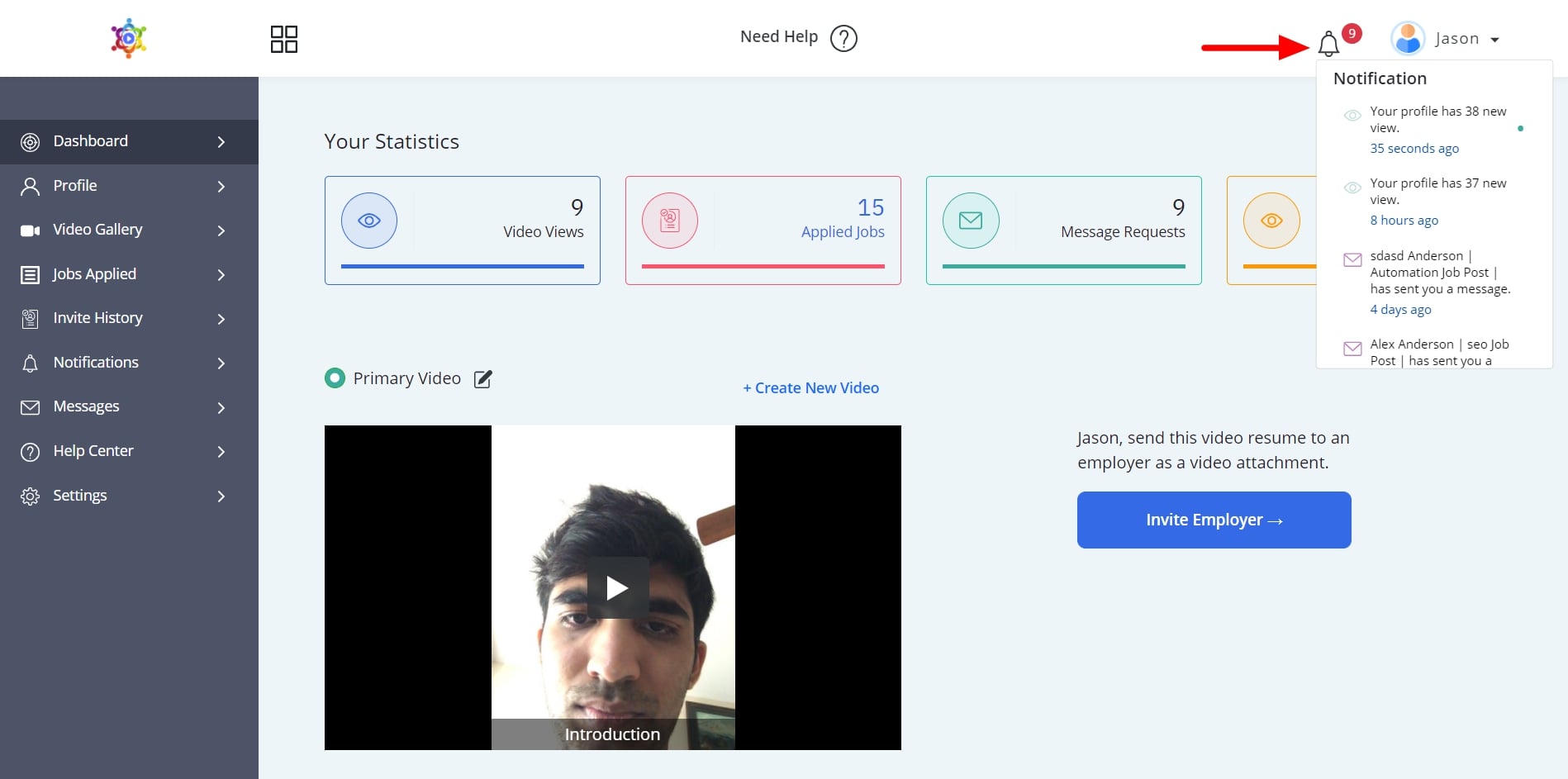 Notifications Tab In The Navigation Panel
Click on "Notifications" in the left navigation panel to view all the notifications you have received. To delete a notification simply click on the trashcan icon.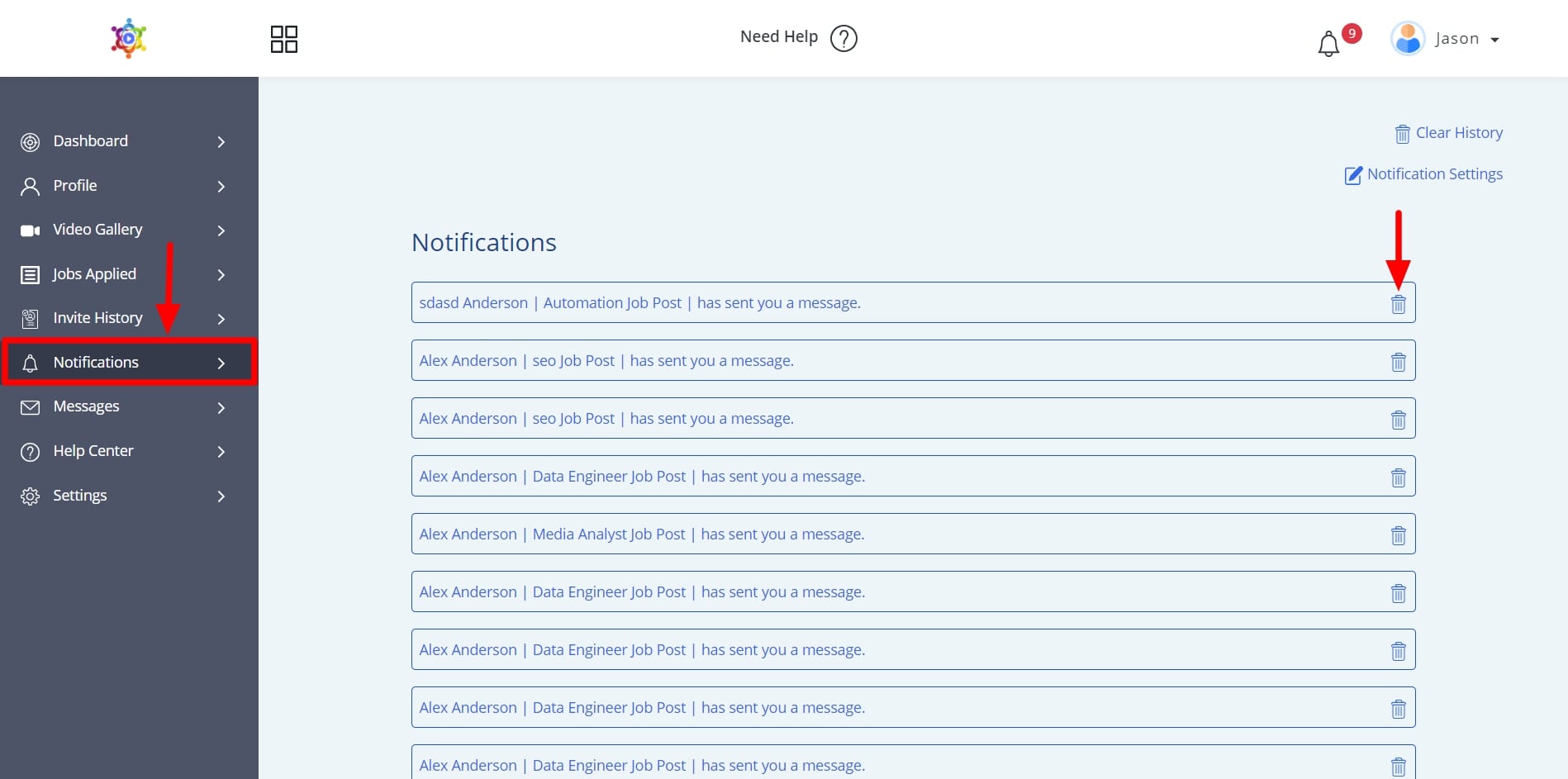 Notifications that pop up on your screen when you're logged in to Vimage Builder. Click on the notification to view more details or click on the X in the right hand corner of the notification to dismiss the notification.